LUCY THE PUPPY
By.JiLL
Once upon a time there lived a boy named Tom in the cold hills of Shimla.He lived with his family in  a big  wooden house. His father was a rich business man and he loved animals very much but his mother hated animals. One day when Tom reached  school, he saw his friends talking abou pets. He went and sat near them. ''Do you have any pet, Tom?'' asked one of his friends. ''No'' said Tom in a sad tone. ''You should have one ''said his friend, Larry.

''like I have a Persian cat and my brother has an Alsation dog.''Larry bosted. After school , Tom rushed towards his house. He went into the living room and saw his parents relaxing on the sofa.

''Do you want to ask something, Tom?''asked his mother.He knew that his mother would not allow him to keep a pet and so he went to his father. His father agreed and the following day , they went to the pet store. ''Which type of pet do you want?'' asked the shopkeeper.''I need a white, fluffy and cute dog.'' answered Tom. ''Okay!'' Tom took the puppy and went home happily. But when Tom's mother saw the puppy, she was really furios.''Oh! I don't want to stay here with this pet dog. I don't want to stay here .'' said his mother. But  when she  saw Tom's sad face, she agreed.''I will names the dog, Lucy. Lucy was a cute but an obedient dog.

She slept in a small basket near Tom's bed.One day,Tom's mother declared, '' I cannot stay in this house any more with this dog. I am going way to my mother's house today.''At night  before she left the house , Tom said in a sad tone,'' Mother, please don't go!''  ''But I have to. I cannot stay here with this dog. She has to go or I shall  go away to my mother's house.''said Tom 's mother wearing her boots,redy to go. Tom's father remained quite.

The next day, Tom called up his grandmother.

''Granny, has mother reached your house?''

''No! Will she be coming here? I don't know anthing about this.'' said Tom 's grandmother.

Tom said to his father in a worried voice,'' Fther, mother has n't reached granny's house yet.' His father also became worried when he heard this news. Tom went to his room sadly to meet his pet dog, Lucy.When he entered hs room, he was shocked.

Lucy was not in her basket! His father became more worried. At night Tom sat near his window, crying.Suddenly he saw a figure of a lady , coming towards his house. Then he rushed towards the living room to open the door. He  saw that the lady which he had seen from the window was his own mother! She had Lucy in her arms!''I was lost in the snow. I was trying to find my mother's house.''she said

''I  thouht to come back home ,but could n't see anything ,because of the snowfall. But then, I saw Lucy coming towards me. Then he led me back to my home.''She sat  peacefully on the sofa with Luc in her lap.''C an Lucy tay with us?''asked Tom.

''Of course, she can she can stay with us. ''yay''said Tom. And Lucy licked mother's cheeks.''You too are now a member of the family, Lucy''said mother.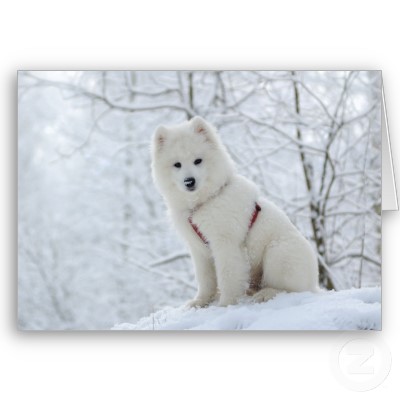 Categories: None